We're looking forward to getting back to business as usual, so from the 1st of July our pop-up farm shop will close, our takeaway service will continue until Friday 3rd of July in anticipation of reopening the hotel and restaurant on the 4th of July. We look forward to welcoming you back to the hotel very soon.
Beetroot and Walnut Hummus, Dukkah, Smoked Rapeseed Oil and Crispy Pitta £4.75 
Classic Seafood Bouillabaisse, Rich Tomato, Herb and Garlic Sauce with a Hint of Orange and Spices, Featuring, Cod, Pollock, Salmon and Mussels, with Fresh Garden Herbs and Toasted Focaccia £9.50
Vanilla Sponge with Mango Salsa and a Passion Fruit Syrup £5
Lightly Spiced Parsnip Soup, Coriander Oil, Crusty Rye Bread £4.50
Confit Chicken Leg Satay, Chili, Peanut and Lime Salad with Sesame Seeds £5.75
Wild Mushroom and Chestnut Ravioli, White Wine Cream Sauce, Finished with Truffle Oil £5.25
Slow Cooked Blade of Somerset Beef, Braised in Red Wine and Garlic Creamed Potatoes Laced with Spring Onions, Sautéed Home-Grown Leeks £9
Cauliflower, Chick Pea and Celeriac Wellington, Chargrilled Asparagus and Tenderstem Broccoli Tossed in a Fennel Salsa Verdi, Anya Potatoes £8.50
Sweet Potato, Butternut Squash and Spinach Dahl, Lentils, Coconut and Spices, Herby Yoghurt, Coconut and Garlic Naan £8.50
Moroccan Style Chicken, Puy Lentils, Apricots, Olives, Pickled Lemon, Moroccan Spices, Flat Bread and Flavoured Cous Cous £8.75
Sausage Casserole, Rich Tomato Sauce with Roasted Fennel, Root Vegetables and Dumplings £8.75
Smoked Haddock, King Prawn and Cod Fish Pie, Cheddar Topping, Sautéed Garden Greens £8.50
Honey Roast Ham Slow Cooked with Mead and Whole Grain Mustard, Creamed Potatoes, Honey and Thyme Roast Carrots and Nectarines £9
Triple Cooked Chips with Rosemary Sea Salt £3
Sautéed Green Veg with Salsa Verdi £3
Cauliflower Cheese £3
Home Grown Blackberry and Apple Crumble, Oat Topping, Home Made Custard £5
Date Sticky Toffee Pudding, Sugared Nuts, Sticky Toffee Sauce £5
Warm Chocolate Brownie, Raspberry Compote, Double Cream £5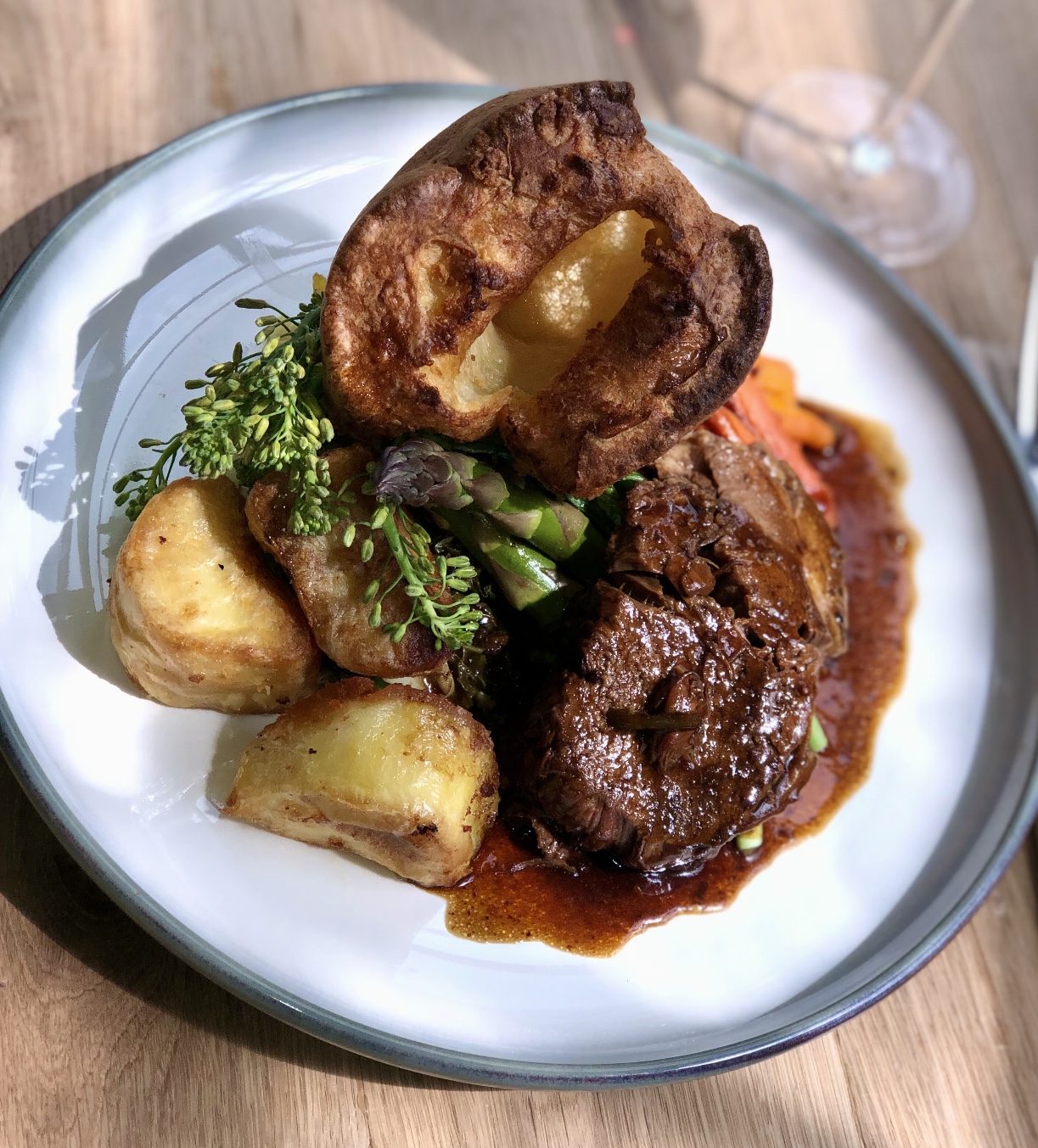 Sunday Lunch
Slow Roast Top side of Somerset Beef, Roast Potatoes, Garlic and Rosemary Roasted Roots, Sautéed Greens, Yorkshire Pudding, Cauliflower Cheese, Home Grown Horseradish Cream, Rich Jus £9
Rolled Shoulder of Somerset Lamb, stuffed with Wild Garlic and Dijon mustard, Roast Potatoes, Garlic and Rosemary Roasted Roots, Garden Greens, Cauliflower Cheese, Rich Jus £9
Slow Cooked Ham, Roast Potatoes, Garlic and Rosemary Roasted Roots, Roast Apple, Buttered Greens, Cauliflower Cheese, Rich Jus £9
Vegan Option Available too.
Sunday Lunch available for delivery or collection 12-3pm with Free Delivery to Hatch Beauchamp, and surrounding villages.
Minimum Order Value £10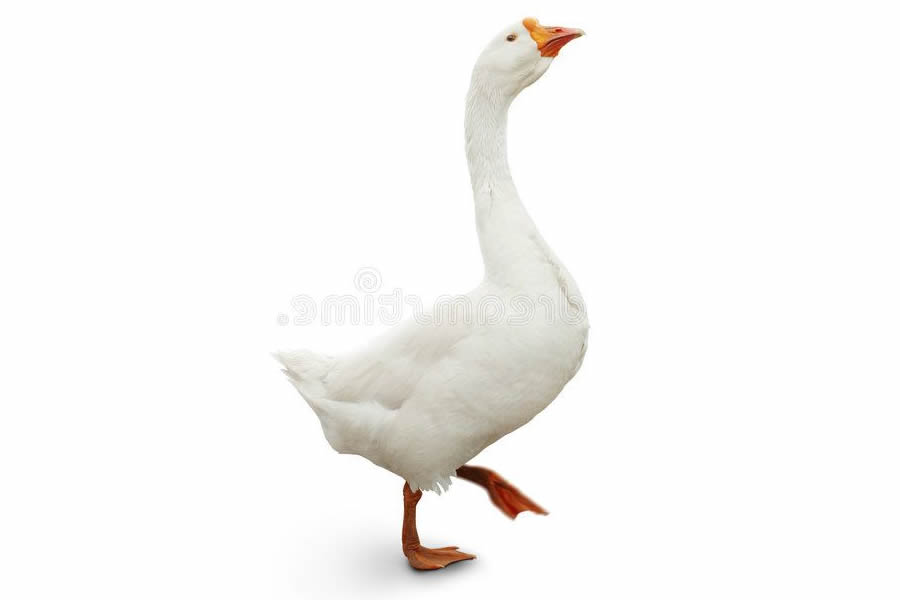 Farthings Hotel & Restaurant
The Farthings Country House Hotel & Restaurant is an elegant 18th Century property situated in the heart of Somerset in the historic and idyllic village of Hatch Beauchamp just 3 miles from the M5 and within easy access of Taunton and the rest of Somerset. Set in its own extensive gardens, the Farthings enjoys an enviable reputation for the warm hospitality and opulent comfort it provides for it's guests.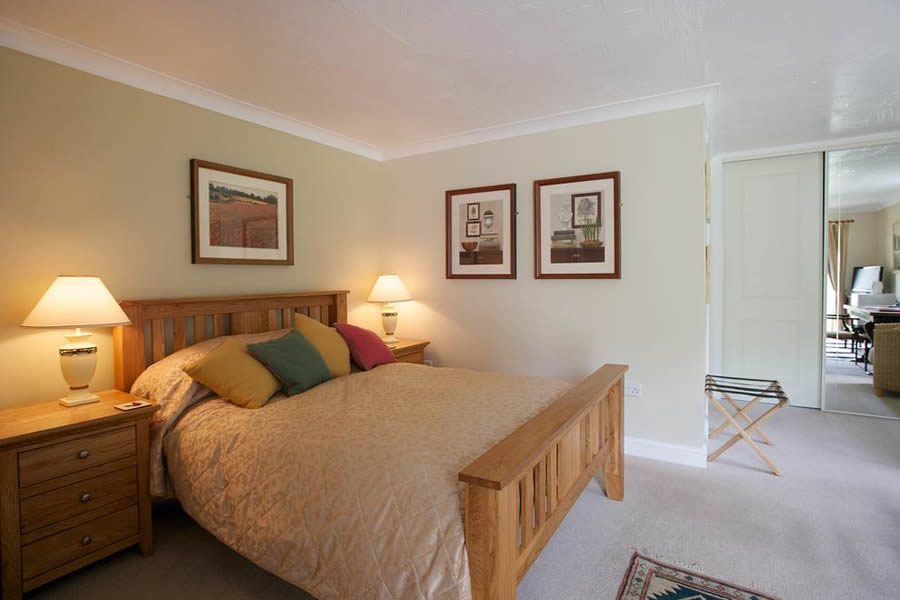 Our Accommodation
We provide a home-from-home, a tranquil place to relax and unwind. We have a comfortable lounge with crackling log fires in winter, a well stocked bar and three elegant dining rooms. The Farthings offers twelve individually designed and spacious bedrooms, we also welcome well behaved dogs too.
Our Restaurant
The Farthings comprises beautiful grounds & gardens sporting orchards, roses and our own poultry for your breakfast eggs. We have beautiful spacious rooms to satisfy your need for peace and relaxation. Our restaurant is award winning and serves food from our gardens, local produce from neighbours, and the farmers near-by.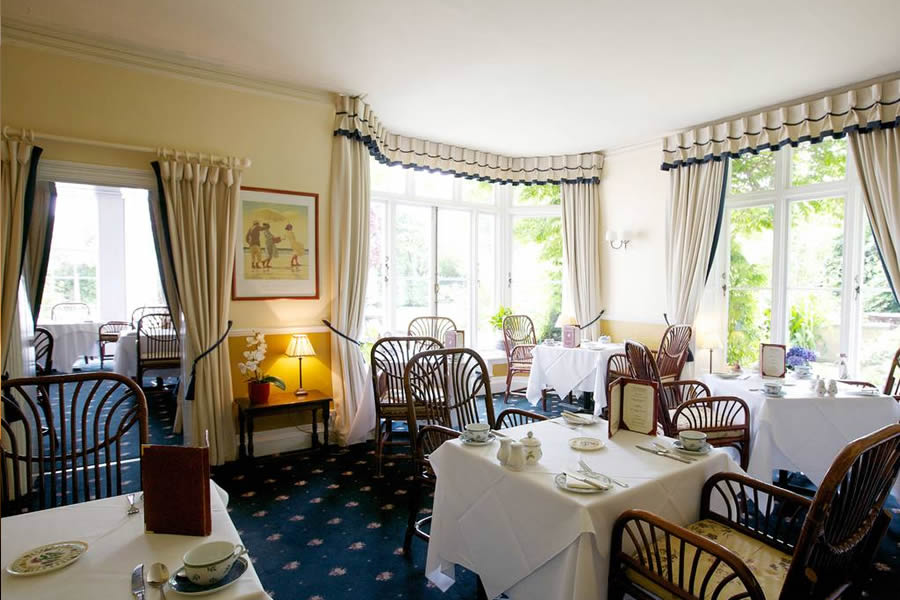 What our guests say…
The Farthings is privileged that guests who have been returning to visit us year after year, still hold the hotel with high esteem and we have the pleasure of welcoming them back.
One of the best hotels we've ever stayed at – such friendly staff, lots of warm welcomes and great food. We'll be back!
We are very lucky to have retained a small team of enthusiastic and caring local staff, and between us we aim to create a warm and welcoming atmosphere.
John, the Team and Sasha, Aonghas and Hamish (the dogs), hope to have the pleasure of welcoming you to the Farthings soon.